Many Fun Things For Kids To Do At Boomers Irvine, CA
We found many fun things for kids to do at Boomers in Irvine.  Since Real Estate values depend on having things to do close to home this is important to values in Irvine and the surrounding cities like Lake Forest, Tustin, Newport Beach and beyond.  We purchased annual Boomers passes for my daughter and her friend on Black Friday because they were on sale.  Our visits are rewards for good behavior at school.  Today, Wednesday, November 30th 208 was our first visit. And the girls had a great time. We had so much fun doing may activities they have for kids and adults, but much more for kids…  Stating on the climbing wall. Unfortunately, neither of them made it to the top.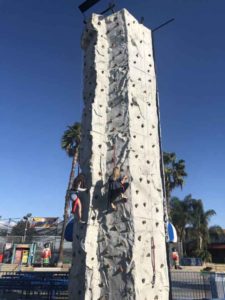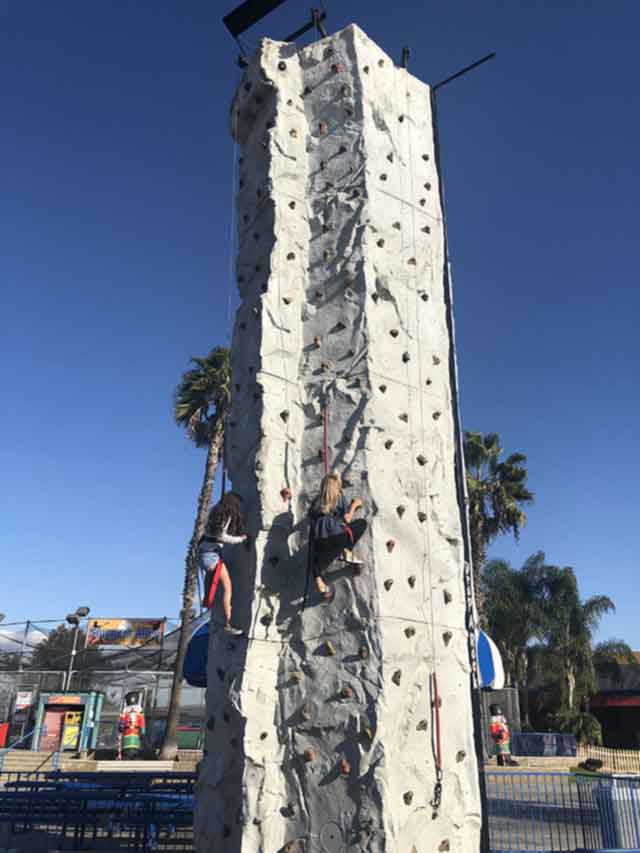 After the went to the miniature golf course. We thought it was so cool that they were able to keep score on an actual scorecard!  Except instead of writing the number of putts down on the card they colored in the box for the winner of the hole.  They were playing match play with out even knowing what they were doing.  an unique way of keeping score.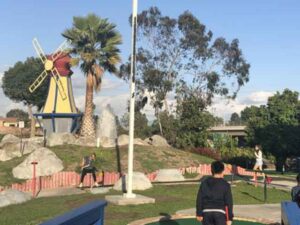 We then ventured inside for a snack of Dippin Dots Ice Cream. Yum!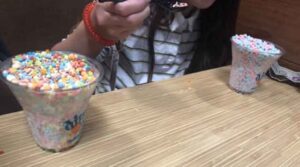 After that we went to the arcade for some games like air hockey, virtual jump rope and a virtual reality ride.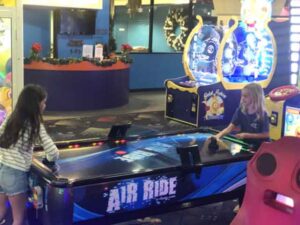 Finally it was time to go home for dinner. But not with out trying to get to the top of the Rock Climbing Wall!  This time one of them made it to the top!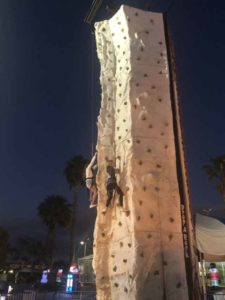 Its was a very fun time!