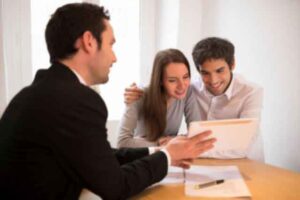 Is it really necessary for buyers to put 20% down?
First-time home buyers often turn to search engines like Google to answer the numerous questions about buying a home. The opportunity with Bing, Yahoo or Google is that it can lead you to reliable resources like blog articles, news articles, and others in the know for the information.  This data is vitally needed to make good decisions, however, there is also misleading information out on the web that can lead buyers down the wrong path.
Determining the proper amount of money to contribute as a down payment on a home is excellent questions and desires attention.  Several factors must be considered including income, assets, creditworthiness, timeframe, and use of the property in consideration. One family may benefit from a minimum of 20% (of the home's purchase price) down while another person with a different goal will not.
First off there are many loan programs that will allow you to put around 3% down and there are some that allow for nothing down but the right amount depends on your unique situation.  That is where we can help with our free analysis of your real estate goals and objectives and it takes less than a half hour in our Irvine office.  The meeting will give you the information you need to make the right decision for you in determining the appropriate down payment.
Mortgage Options Available To You
Mortgage companies offer many different types of loan programs to future homeowners and many of them require less than a 20% down payment. FHA loans will allow buyers to put as little as a 3.5% down payment on a home while VA or USDA loans allow for nothing down.  What's the catch you ask?  These loans often come with added fees, conditions and insurance to protect the lender making the loan.  Commonly known as Property Mortgage Insurance, but called PMI by industry professionals.
VA loans have the condition added that one of the borrowers has to have been in the military to qualify and USDA loans can only be used on homes in rural areas.  And FHA loans can only be used on homes that qualify for this type of financing. There also may be down payment assistance available to you depending on your income and family status.  So its really important to sit down with us before you start seriously looking at home.
How did the 20% Down Myth Come Arise?
Many lenders set the 20% downline as the number of funds needed to remove the PMI (Property Mortgage Insurance) requirement. This is because underwriters see buyers putting 20% into the purchase of a home as having a lower default risk.  But the average price of a single-family detached home in Orange County has gone up every year since 2011.  Now its at a present level over $715,000 and it has become more difficult to come up with 20% down to buy.  With closing costs, a family will need over $150,000 to put 20% down and many lenders have developed low-cost programs to allow them to purchase a home without putting so much down.
Looking to the internet can provide general information about buying a home but nothing can replace the valuable knowledge you will gain by meeting with experts.  Our experienced finance team that will take your unique situation in to account and pair you with the best programs available to meet your goals.  When it comes a custom and free analysis for one of the most complicated and biggest purchases of your life you shouldn't take chances of getting bad advice.
We are impartial and have told many customers they should stay where they are but we will give you the information you need to make the right decision for you.