Orange County's Real Estate Sales Volume Is DOWN!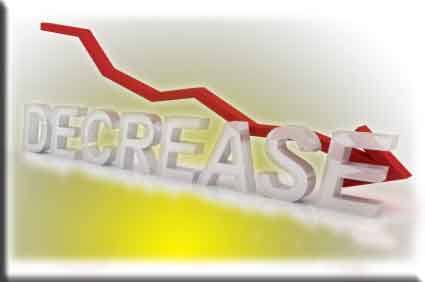 Orange County Real Estate Sales Are DOWN! Prices Remain Stable…
1. 2,890 county-wide closed transactions, down 7% with a median price of $720,000
2. 408 new home sales, down 2.4% and an average median price of $1,077,500
3. 1,695 SFR sales, down 10.6% and an average median price of $765,000
4. 787 condos sales, down .6% and an average median price of $510,000
5. OC ranked the highest in-home prices of the 6 SoCal counties tracked
6. Inventory currently at 6,820, that's an increase of 58%
7. With only 1,654 new escrows in the past 30 days, that's a decrease of 21%
8. Days on market is at 124 versus 62 just one year ago…
9. Current escrow success rate of 24.5%, versus 35.5% just 4 months ago
10. It's a full-blown Buyers-market as we head into the traditionally slow holiday season that lasts till mid January
Summary
Homes-sellers are now faced with the harsh reality of fewer offers and well short of the listing price and this can lead to very stressful Agent/Seller conversations. No one likes to leave money on the table and this is where working with me can pay huge dividends.
Why you are better off working with me…
Because I can save your sellers thousands of dollars on closing costs! Save big on commissions, title, escrow, termite work, natural hazard disclosures with out committing to a contract or sacrificing on service. All the little things I do make a big impact on your bottom line. Call me for a dollar saving quote today… Home sales volume fell 13 percent this summer in inland South Orange County vs. one year ago — The decline primarily affected the cities of Laguna Hills, Lake Forest, Mission Viejo, Rancho Santa Margarita and San Juan Capistrano.
Prices are Still Increasing – Now may be the best time to sell.
The affordability index in Orange County actually improved slightly to 21% from 20% last summer because of minor wage increases. Now the median price home in Orange County is up requiring a family income of $177,050 to support an average monthly mortgage payment of $4,430.
Homes are taking longer to sell and most sellers set the asking prices too high. Overall sales prices are still making the third quarter the slowest-selling quarter in four years for Orange County's housing market. The sales volume slow down is mainly due to buyers walking away from high prices and expensive mortgages.
Data Source: Core Logic and Reports on Housing, 11/29/2018